Welcome to Mrs. Miller`s Newsletter!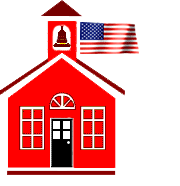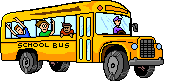 Knowledge
Equals
Your
Success!

Newsletter -- DECEMBER 2017
Hope everyone has a very, Merry Christmas!
NEEDED:
ANY KIND of locks with keys or combinations (letters, directions, or numbers) lock boxes, safes, etc. Hoping to use these in January. : )


For a complete supply list, please look under the Supply List tab.

WE ARE LEARNING HOW TO CODE.
THE DAILY CODES ARE LISTED BELOW SO YOUR CHILD CAN PRACTICE AT HOME. : )

WEEKLY PULL-OUT SCHEDULE & Daily Codes

Monday--Myrick/McKenzie LSSHHQ

Tuesday--McCoy/Smith PHYNBF

Wednesday--Crawford/Flie RCBTLQ
Thursday--Fields/LaGroue KBDVLK

Friday--Raggio/Wells KFWMLB

TOGETHER EVERYONE ACHIEVES MORE!!
School *website: dce.desotocountyschools.org

*my email address is: pamela.miller@dcsms.org

*my voice mail extension is 389