Welcome to Mrs. Miller`s Newsletter!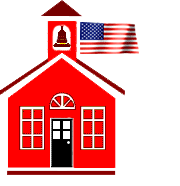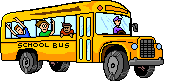 Knowledge
Equals
Your
Success!

Newsletter -- August/September 2018
FIELD TRIP!!
Fourth Grade Spotlight classes have a trip scheduled to Lichterman Nature Center on 10/16. The cost is $8.75. We will be eating sack lunches from home. Money is due by Friday, September 28th.

TEE SHIRTS HAVE BEEN ORDERED!!
Needed Supplies
For a complete supply list, please look under the Supply List tab.

stretchy string
heavy duty aluminum foil
white acrylic paint

WEEKLY PULL-OUT SCHEDULE

Monday-Williams/Smith

Tuesday-Raggio/Temple
Wednesday-McCoy/Myrick
Thursday-Newsom/Wells
Friday-McKenzie/Routt
TOGETHER EVERYONE ACHIEVES MORE!!
School *website: dce.desotocountyschools.org

*my email address is: pamela.miller@dcsms.org

*my voice mail extension is 389