Weekly Objectives/Newsletter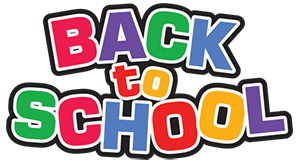 Mrs. Watson's Class Info
Welcome to the 2018-2019 school year!! Having a 5th grader is an exciting time for you and your child! They have finally reached the milestone of being the oldest in the school. I am looking forward to a wonderful year getting to know all of my students!
August 13-17
OPEN HOUSE TUESDAY 6:15-7:15
We will rotate through all 3 blocks so you will hear from all three of us! Please make every effort to attend!!
Fifth grade student fees this year will be $14.
Please feel free to contact me @audra.watson@dcsms.org or 349-6234 ext 378
Science~ We will begin our unit on Matter.. What is it? Properties of Matter; Measuring of Matter; States of Matter and what they are made of (atoms, molecules) Vocabulary: texture, solubility, density, liquid, gas, solid, insulator, conductor, mass, matter, weight ** Your child should bring home their science binder EACH night so they can begin learning the material that we covered in class. Our test will be on Tuesday, August 21st (check planner in case I have to adjust)

Social Studies~ breaking down and understanding the Pledge of Allegiance

Lunch 11:05-11:35
Feel free to come eat lunch with your child any time. They may not let you next year!