Welcome to Mrs. Stephenson`s Webpage!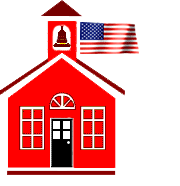 Contact Information
2411 Central Parkway, Southaven, MS 38672
Email: jean.stephenson@dcsms.org
DCES phone #: 662-349-6234, Ext. 345, Fax # 662-349-9387
Welcome! I am honored to be your child's special education teacher this school year and look forward to a wonderful time of learning and growth.
Parent-Teacher Communication
I will be sending a back and forth folder home daily so you can see how your child is doing while in my class. Please initial and return so I know you are aware of any homework or other papers that may need your attention. You are also welcome to contact me by email or phone message as well, whatever your preference may be. Again, I am happy to have the privilege of working with you and your child.
Together, we will make it a great year!