Mrs. Neal`s News
Welcome to Mrs. Neal's News
November 6-10

Lunch--11:10-11:45 ($2.75 daily)
When your child is absent, please use the form provided on the school website or have your child ask for one from me.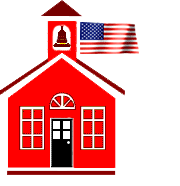 What we are working on:
Please check your child's communication folder for papers that need to be signed or completed.
Please sign up for the Remind 101 that was sent home.
This week, we will begin poetry. We will focus on figurative language and the meaning of a poem.
We will also complete our first draft of the personal narrative.
Homework--"Magic in the Classroom". Due Thursday.
Please encourage your children to read on MyON.com. They really do enjoy it, and it increases their reading skills immensely! Reading online for 30 minutes a day would be ideal.
Reminders:
Please review the county attendance policy.
If you need to contact me, do not hesitate. My email is kayce.neal@dcsms.org. The school's phone number is 662-349-6234.