Mrs. Neal`s News
take
Welcome to Mrs. Neal's News
February 11-15

Lunch--11:10-11:45 ($2.75 daily)
When your child is absent, please use the form provided on the school website or have your child ask for one from me.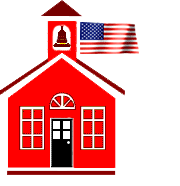 What we are working on:
This week, we will continue opinion writing. We will also begin functional texts.
On Valentine's Day, we will participate in Valentine's kindness activities. Please send in one bag of wrapped candy. We have 28 students. (No nuts please.)
There will be no homework this week.
Also, there is no school for students on Friday. It is a teacher Professional Development Day.
Reminders:
Please review the county attendance policy.
If you need to contact me, do not hesitate. My email is kayce.neal@dcsms.org. The school's phone number is 662-349-6234.