Mrs. Neal`s News
Welcome to Mrs. Neal's News
May 14-18

Lunch--11:10-11:45 ($2.75 daily)
When your child is absent, please use the form provided on the school website or have your child ask for one from me.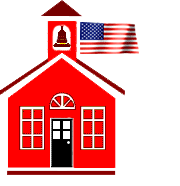 What we are working on:
We are taking the science state test this week. We will also watch the movie, Where the Red Fern Grows.
We will have our State Food Festival on Wednesday at 12:30.
We will have promotion practice and field day on Friday. Field day will begin around 11:00.
Reminders:
Please review the county attendance policy.
If you need to contact me, do not hesitate. My email is kayce.neal@dcsms.org. The school's phone number is 662-349-6234.