Raggio`s Weekly News

Mrs. Raggio's Website

Week February 23-27

Welcome to our class website! This is the place to get all of the "scoop" on the happenings in our classroom. Please check my site each week.
Exciting News! We now have a class blog! Just click on the link below and it will take you to our new blog. I look forward to hearing from you on our blog, writing, and sharing our thoughts together for the remainder of our time together this year.
http://kidblog.org/MrsRaggiosClass/
Click on your name. I will send the password via Remind 101. If you would like to change your password to something that you will remember more easily, that will be possible once you log in for the first time. Try it out and see what your think! This should be fun.
Announcements:
**Yearbooks are now on sale! Go to the DCES website to order yours. There will only be a limited number of books left after the preorder, so reserve your child's book today online.
**Our class supply of pencils and glue sticks has been depleted. Each student will be responsible for bringing and maintaining a personal supply of pencils and glue sticks. Mechanical pencils are allowed also.
**Please remember to keep your child's lunch account replenished or send a nutritious lunch. Students are allowed to bring 1 healthy snack and WATER to drink. We eat lunch at 12:20, so the snack is very important. (No candy.)

** Be a Jag Who Can Brag! Students are entered in a weekly and monthly drawing for perfect attendance. Many have enjoyed earning "brag tags" for their bookbags.

**Don't forget to save, clip, and send in Boxtops for Education! These earn PE equipment for the students.
**Please send a bag of Smarties for our class treat bucket. We could also use #2 pencils for the class supply, which is depleted at this time.
This Week in Class---------------------------------------------------------------------------------------

UNIT 4-Revolutionaries of the Past

Essential Question: What can we learn from heroes of the past?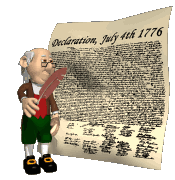 ELA-Our study of the American Revolution continues. We'll take the lapbook test next week. This is based on information that students researched at school.

**The 40 Book Challenge continues for 2nd semester. Students are again required to read for the challenge throughout the semester. Fifteen books read and documented will be a "100" A. A test grade will be given based on the number of books read and completeness of documentation. (More info below.)
Present Black History Projects on Monday***

In class reading and writing to prepare for upcoming assessments. This is a review of all skills.
PBA's (past skills/cold read) are administered as needed.
Math- Chapter 11-Measurement Homework nightly

WE will do our best to finish up our chapter on measurement this week and test on Friday if possible. Please have your child practice the skills, review homework, and make sure that he or she has a good understanding of measurement.
IXL is the best site for math practice. Students have a login and password in order to complete problems. I also get a report of students' use and progress.
https://www.ixl.com/signin/desoto
An excellent site for practice is Internet4Classrooms. Go to 4th Grade Skill Builders. Students need to keep up past skills as well as new skills, so have your child work on these.

Fluency Quiz on Thursday or Friday (Mixed problems)
** Now that we have moved to 75 problems in 5 minutes, several students are struggling. Have your child practice both multiplication and division facts for accuracy and speed. There are many online drills. Just Google them to find them.

******STUDENTS MUST BRING TEXT/WORKBOOK BACK TO SCHOOL EACH DAY. IF THE PAGE HAS BEEN TORN OUT, IT SHOULD BE RETURNED TO SCHOOL THE NEXT DAY AS WELL. Many times, we do not complete all problems in a given lesson. You may have your child complete these for extra practice if you would like.

Social Studies
Currently taught through the reading.
**For Myon reading and projects, students need a pair of earbuds to use at school.

**IF your child has an electronic device, such as an Ipad or Kindle, it may be used for reading and research in the classroom. He or she must use it responsibly, or lose the privilege of using it.
Science-Matter Chapter 1

Students will be bringing home their textbook to read lessons. Study vocabulary words nightly. Test late this week.

************************************************************************
**Please check your child's take home folder daily. Each student is directed to write down assignments each day, Monday through Thursday.

*****

A Few Notes For Kicking Off the Year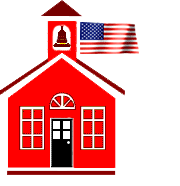 -The PTO Spirit Store is open daily until 8:30.

-Our lunchtime is from 12:20-12:50.
Please keep money in your child's account or send a lunch.
-Students are allowed and encouraged to bring a healthy snack and water each day.
We have a later lunch time, so it will be important for students to have that boost
at about midmorning. (No Capri Sun drinks or Gatorade, please.)

-Our PE day is Tuesday. Wear tennis shoes.


ADDITIONAL Notes

~All parents need to go to our School Webpage to sign up for "Notify Me" in order to receive important updates through text or email.
~Please use the school form for your child's absences. You can print this directly off the DCES website. Thanks!

~Homework-Please check your child's HW/TAKE HOME folder EVERY day. Your child should be reading each night. It can be anything that interests your child...magazines, newspapers, chapter books, myON, etc. Just so he/she is reading regularly. You MAY even read a book to your child. Fourth graders are NOT too old to be read to. Research backs up the fact that reading to your child makes him/her a better reader. Much is gained by listening to your modeling of correct wording, fluency, and just sharing a story together! :-)

~Graded papers will come home on Thursdays. Please sign and send all graded papers WITH A GRADE OF D OR F back so that we can pull them out for review at a later date. Please help your child correct any wrong answers.
~If you have not signed up for parent portal, I strongly encourage you to do so. Check with the front office to retrieve your login information. Grades are posted as soon as I have them graded, and this way you will know immediately what is happening with your child and his/her grades.
~Sign up for "Remind" asap...this is an invaluable line of communication between us for the school year. This is not a personal cell number, but rather a number Remind assigned for our class...you will not be able to respond, but will keep up-to-date on the latest happenings in the class.
HOW TO JOIN? Send a text with the message @jags4th to number228-215-7010.
Let's make it a great week!
Mrs. Raggio
Don't hesitate to contact me if you have questions or concerns. My e-mail is suzanne.raggio@dcsms.org, or you may call the office. If your child has a note for me, please direct him or her to give it to me at the beginning of the day so that I have time to respond. E-mail is the quickest way to reach me, and for a response. Phone calls will be returned within 24 hours, as I may not have a planning time in which to contact you during the day.
Items on OUR Wish List

Games for indoor recess (Yatzee, Jenga, etc....)
Please donate your used children's books to our classroom library! We want to flood the room with good reads! :-) Children's magazine back issues are welcome too! OUR LIBRARY COULD REALLY USE SOME SPRUCING UP WITH NEW BOOKS!!!!! PLEASE DONATE

Bags of small wrapped candy such as SMARTIES, Jolly Ranchers, Dum Dum suckers.
Gift Cards for classroom supplies and activities to any of the listed stores.
(Walmart, Target, Office Depot, Knowledge Tree, Sam's, Michael's)
Black Sharpies
snack-sized baggieS