Raggio`s Weekly News
Mrs. Raggio's Website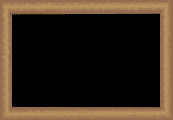 August 31-Sept. 4

"Oh the Places We'll Go!"
IF YOU HAVE NOT JOINED THE PTO, PLEASE DO! THEY DO SO MUCH FOR OUR CHILDREN, AND JOINING DOES NOT OBLIGATE YOU TO ANYTHING ELSE UNLESS YOU'D LIKE TO VOLUNTEER. Attendance at meetings is not required. We are currently at about 70%.
**Don't forget about the trashbag fundraiser as well!
In case you have not heard, our class team for DCES is AMIZADE, which stands for friendship and encouragers. Your child was given a blue bracelet to wear. If it was lost, or he/she would like an extra, the PTO desk sells them for 75 cents. Teams earn points based on things like perfect attendance, following rules, and the DCES Essential Five. One of these is to answer an adult respectfully with "Yes, Mam, or No, Sir", when asked a question. Another is to be honest always, even when it's difficult. The PTO has provided a team t-shirt for each child in our school! Please have your child take good care of this shirt. We will want to wear it on special days, especially team meeting days!
Thank you for visiting my site. Please stop by often and regularly as I update this page each week.
This week in ELA (English Language Arts)..................................
We are currently reading and discussing story elements, particularily character traits in the book Tales of a Fourth Grade Nothing. Students have vocabulary words, and will have five added this week. They should study these and know how to use them in context. A quiz will be given next week over the vocabulary and current grammar skill on Thursday. An open book comprehension test will be administered on Friday.

BOOK BINGO is in full swing, with several students ready to "BINGO". This is an incentive for reading where students read across different genres to achieve a "BINGO". A treasure-box prize will be selected once this is earned. (PARENTS, IN BOTH CLASSES, I could use some prizes for the treasure box, though it is currently stocked. Full-size candy bars, little trinkets that they might like, special pens, pads, cutzie things that kids like, etc.....Any help is greatly appreciated!!)
***STUDENTS SHOULD READ FOR 15-20 MINUTES NIGHTLY. THIS CAN BE READING OF THEIR CHOICE.
GRAMMAR-Complete Sentences (Subject/Predicate, Compound Subject/Predicate, Verbs)

*****Parents, please make sure that students read ALL instructions for grammar homework carefully. MANY students did not complete correctly or entirely the last homework assignment.
Social Studies- Continent Test (Labeling World) will be on Wednesday. We will start discussing our Scholastic News this week and finish a "My Place in this World" foldable. No current event this week.

What Mrs. Raggio's Reading.......The End of Molasses Classes by Ron Clark.
NOTES:
We are currently at 70% for PTO membership. I know that we can make that 100%. Please consider joining. A family membership is $8, and an individual is $5. The PTO does SO much for our school!!! This is your first opportunity to support your child's school. Membership does not require attendance at meetings.

************************************************************************
**Please check your child's take home folder daily. Each student is directed to write down assignments each day, Monday through Thursday. If assignments are not being written down or written neatly, please discuss this with your child. There will almost ALWAYS be written math homework on Monday-Thursday.

*****A Few Notes For Kicking Off the Year 2015-16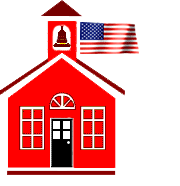 -The PTO Spirit Store is open daily until 8:30. Please join PTO! This is your first opportunity of the year to support your child's school. PTO does SO MUCH for your child and for the teachers at DCES. The first class in 4th grade that reaches 100% membership wins a pizza party and gift card. We are now at about 40%.

-Our lunchtime is from 11:50-12:20.
Please keep money in your child's account or send a lunch. If you would like to come and have lunch, please meet us in the cafeteria.

-Students are allowed and encouraged to bring a healthy snack and water each day.
We have a later lunch time, so it will be important for students to have that boost
at about midmorning. (No Capri Sun drinks or Gatorade, please.)

-Our PE day is Thursday. Wear tennis shoes.


ADDITIONAL Notes

~All parents need to go to our School Webpage to sign up for "Notify Me" in order to receive important updates through text or email.
~Please use the school form for your child's absences. You can print this directly off the DCES website. Thanks!

~Homework-Please check your child's HW/TAKE HOME folder EVERY day. Your child should be reading each night. It can be anything that interests your child...magazines, newspapers, chapter books, myON, etc. Just so he/she is reading regularly. You MAY even read a book to your child. Fourth graders are NOT too old to be read to. Research backs up the fact that reading to your child makes him/her a better reader. Much is gained by listening to your modeling of correct wording, fluency, and just sharing a story together! :-)

~Graded papers will come home on Thursdays. Please sign and send all graded papers WITH A GRADE OF D OR F back so that we can pull them out for review at a later date. Please help your child correct any wrong answers.
~If you have not signed up for parent portal, I strongly encourage you to do so. Check with the front office to retrieve your login information. Grades are posted as soon as I have them graded, and this way you will know immediately what is happening with your child and his/her grades.
~Sign up for "Remind" asap...this is an invaluable line of communication between us for the school year. This is not a personal cell number, but rather a number Remind assigned for our class...you will not be able to respond, but will keep up-to-date on the latest happenings in the class.
HOW TO JOIN? Send a text with the message @raggi to 81010.

Mrs. Raggio
Don't hesitate to contact me if you have questions or concerns. My e-mail is suzanne.raggio@dcsms.org, or you may call the office. If your child has a note for me, please direct him or her to give it to me at the beginning of the day so that I have time to respond. E-mail is the quickest way to reach me, and for a response. Phone calls will be returned within 24 hours, as I may not have a planning time in which to contact you during the day.
Items on OUR Wish List

*Avery Labels (Binder spine, mailing, any type) NEED!!!

*GENTLY USED BOOKS THAT YOUR CHILD HAS FINISHED READING FOR OUR CLASSROOM LIBRARY.

*Small wrapped candy (Each child is asked to bring one large bag or 2-3 small bags (for homeroom) at some point during the school year.)

*Command Hooks (Large or any size)

*Gift cards for classroom items/books (Amazon, Books A Million, Sam's, Walmart, Office Max, etc...)

*Small items for the treasure box (Rewards for book bingo).
*Clipboards
*Colored Copy paper