Raggio`s Weekly News
Mrs. Raggio's Website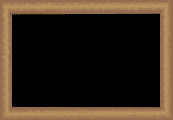 BACK TO SCHOOL!

First Day-August 5th
"Oh the Places We'll Go!"
I am looking forward to seeing all of my new 4th graders on Wednesday, August 5th! Our homeroom theme is travel and knowing our place in the world. This year, I am partnering with Mrs. Denio to team teach. My subjects will be English & language arts, while Mrs. Denio will teach math and science. We couldn't be more excited about this. This will be something new for our students, but not to worry, we've team-taught in the past, very successfully.
Thank you for visiting my site. Please stop by often and regularly as I update this page each week.
What Mrs. Raggio's Reading.......The End of Molasses Classes by Ron Clark.
Welcome to our class website! This is the place to get all of the "scoop" on the happenings in our classroom. Please check my site each week.
Exciting News! We now have a class blog! Just click on the link below and it will take you to our new blog. I look forward to hearing from you on our blog, writing, and sharing our thoughts together for the remainder of our time together this year.
http://kidblog.org/MrsRaggiosClass/
Click on your name. I will send the password via Remind 101. If you would like to change your password to something that you will remember more easily, that will be possible once you log in for the first time. Try it out and see what your think! This should be fun.
************************************************************************
**Please check your child's take home folder daily. Each student is directed to write down assignments each day, Monday through Thursday.

*****A Few Notes For Kicking Off the Year 2015-16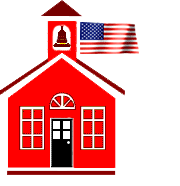 -The PTO Spirit Store is open daily until 8:30.

-Our lunchtime is from *********.
Please keep money in your child's account or send a lunch.
-Students are allowed and encouraged to bring a healthy snack and water each day.
We have a later lunch time, so it will be important for students to have that boost
at about midmorning. (No Capri Sun drinks or Gatorade, please.)

-Our PE day is ********. Wear tennis shoes.


ADDITIONAL Notes

~All parents need to go to our School Webpage to sign up for "Notify Me" in order to receive important updates through text or email.
~Please use the school form for your child's absences. You can print this directly off the DCES website. Thanks!

~Homework-Please check your child's HW/TAKE HOME folder EVERY day. Your child should be reading each night. It can be anything that interests your child...magazines, newspapers, chapter books, myON, etc. Just so he/she is reading regularly. You MAY even read a book to your child. Fourth graders are NOT too old to be read to. Research backs up the fact that reading to your child makes him/her a better reader. Much is gained by listening to your modeling of correct wording, fluency, and just sharing a story together! :-)

~Graded papers will come home on Thursdays. Please sign and send all graded papers WITH A GRADE OF D OR F back so that we can pull them out for review at a later date. Please help your child correct any wrong answers.
~If you have not signed up for parent portal, I strongly encourage you to do so. Check with the front office to retrieve your login information. Grades are posted as soon as I have them graded, and this way you will know immediately what is happening with your child and his/her grades.
~Sign up for "Remind" asap...this is an invaluable line of communication between us for the school year. This is not a personal cell number, but rather a number Remind assigned for our class...you will not be able to respond, but will keep up-to-date on the latest happenings in the class.
HOW TO JOIN? Send a text with the message @jags4th to number228-215-7010.
Mrs. Raggio
Don't hesitate to contact me if you have questions or concerns. My e-mail is suzanne.raggio@dcsms.org, or you may call the office. If your child has a note for me, please direct him or her to give it to me at the beginning of the day so that I have time to respond. E-mail is the quickest way to reach me, and for a response. Phone calls will be returned within 24 hours, as I may not have a planning time in which to contact you during the day.
Items on OUR Wish List

*GENTLY USED BOOKS THAT YOUR CHILD HAS FINISHED READING FOR OUR CLASSROOM LIBRARY.
*Small wrapped candy
*Individually packaged snack items (25 count)
*Command Hooks
*Gift cards for classroom items/books (Amazon, Books A Million, Sam's, Walmart, Office Max, etc...)
*Clipboards
*Colored Copy paper