Raggio`s Weekly News
Mrs. Raggio's Website
Week Sept. 28-Oct.2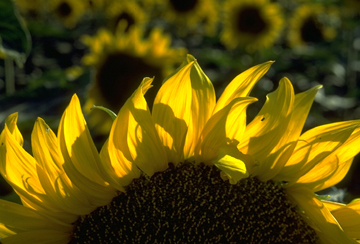 In case you have not heard, our class team for DCES is AMIZADE, which stands for friendship and encouragers. Your child was given a blue bracelet to wear. If it was lost, or he/she would like an extra, the PTO desk sells them for 75 cents. Teams earn points based on things like perfect attendance, following rules, and the DCES Essential Five. One of these is to answer an adult respectfully with "Yes, Mam, or No, Sir", when asked a question. Another is to be honest always, even when it's difficult. The PTO has provided a team t-shirt for each child in our school! Please have your child take good care of this shirt. We will want to wear it on special days, especially team meeting days!
Thank you for visiting my site. Please stop by often and regularly as I update this page each week.
This week in ELA (English Language Arts)..................................
We are starting a new unit-Weather or Not. We will be reading a book called Night of the Twisters. New vocbulary will come from this book.

SKILL-Cause & Effect

A cold read will be given that has text features this week.
Study vocabulary words nightly as we will test on them on Tuesday.

The following list is how ELA grades are averaged in PowerSchool.
GRADING PERCENTAGES FOR ELA:
Reading Assessments-40%
Writing Assessments-35%
Grammar-15%
Word Work/Voc.-10%
BOOK BINGO is in full swing, with several students ready to "BINGO". This is an incentive for reading where students read across different genres to achieve a "BINGO". A treasure-box prize will be selected once this is earned. (PARENTS, IN BOTH CLASSES, I could use some prizes for the treasure box, though it is currently stocked. Full-size candy bars, little trinkets that they might like, special pens, pads, cutzie things that kids like, etc.....Any help is greatly appreciated!!)

Please make sure that you are periodically checking with and initialing your child's book bingo. You or I need to see the child reading and spending time with that book before signing.
***STUDENTS SHOULD READ FOR 15-20 MINUTES NIGHTLY. THIS CAN BE READING OF THEIR CHOICE, or for Book Bingo.

WRITING-We are working on personal narratives, and writing through the writing process.
GRAMMAR-Compound Sentences and review of previous skills.

Social Studies-
There is NO current event due this week. Students have shown such improvement with speaking skills, and really have enjoyed reporting on their chosen events!!! :-)
We will use our Scholastic News this week.
Class Wish List

Colored Copy Paper
Small prizes/candy for treasure box
Gently used books for library