Raggio`s Weekly News
Mrs. Raggio's Website
Welcome to our class website! This is the place to get all of the "scoop" on the happenings in our classroom. Please check my site each week.
Aug. 25-29
This Week in Class---------------------------------------------------------------------------------------
ELA-We are continuing our discussion of narrative elements, character traits, and reading a realistic book, Tales of a Fourth Grade Nothing. We're also talking about main idea and details in our reading. **Ask your child if he or she can point out the main idea of a chapter or paragraph that they have read.

Students are to read nightly for 20 minutes, a book of their choice.
Math-We are adding and subtracting whole numbers in chapter 2 of our text. We are rounding to a specified place such as hundreds, thousands, or ten thousands. There are many websites on which to practice the skills. You may Google "Adding and subtracting whole numbers". Internet4Classrooms is a great site. Later this week, we will talk about subtracting across zeros.

Study multiplication facts nightly, online if possible. There will be a fact fluency test given each week, usually on Friday. These tests will be averaged for one grade that will go into the gradebook this 9 weeks. We are currently studying place value and rounding to the hundred thousands.

Science-Human Body Systems
We will begin working on a group project about an assigned body system. Students will collaborate on an informative poster with text features, and write an informative paper.

**For upcoming projects and practice, it would be VERY beneficial for each student to have a pair of earbuds and a flashdrive for storing work. This flashdrive can also be used next year, as 5th grade requires it.
**Please check your child's take home folder daily.

**I would like for each student to have a bookbag (small handled) to keep their independent reading books in here at school. This does not have to be anything elaborate or expensive, but would be helpful in keeping books together and handy during readers' workshop and throughout the day.
*****

A Few Notes For Kicking Off the Year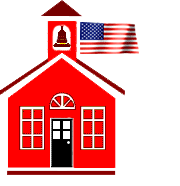 -Class begins promptly at 8:30.

-The PTO Spirit Store is open daily until 8:30.

-Our lunchtime is from 12:20-12:50. Please keep money in your child's account or send a lunch.
-Students are allowed and encouraged to bring a healthy snack and water each day.
We have a later lunch time, so it will be important for students to have that boost
-Our PE day is Tuesday. Wear tennis shoes.

The PTO Membership drive is still on. PLEASE JOIN. IT is an $8 investment in your child's school. This organization helps your child's school each and EVERY DAY. We would not have all of the technology or special events that we do without PTO!
The CitiSaver books are due back on Wednesday. Please return the money from those sold, or the book , if you did not sell it. ALL BOOKS MUST BE RETURNED> Students who sold at least 1 book get the special treat of being invited to the Principals' Ice Bucket Challenge next Monday!


ADDITIONAL Notes

~All parents need to go to our School Webpage to sign up for "Notify Me" in order to receive important updates through text or email.
~Please use the school form for your child's absences. You can print this directly off the DCES website. Thanks!

~Homework-Please check your child's HW/TAKE HOME folder EVERY day. Your child should be reading each night. It can be anything that interests your child...magazines, newspapers, chapter books, myON, etc. Just so he/she is reading regularly. You MAY even read a book to your child. Fourth graders are NOT too old to be read to. Research backs up the fact that reading to your child makes him/her a better reader. Much is gained by listening to your modeling of correct wording, fluency, and just sharing a story together! :-)

~Graded papers will come home on Thursdays. Please sign and send all graded papers and the enclosed conduct card and send it back by Friday. I will file them in your child's student file. Please help your child correct any wrong answers.
~If you have not signed up for parent portal, I strongly encourage you to do so. Check with the front office to retrieve your login information. Grades are posted as soon as I have them graded, and this way you will know immediately what is happening with your child and his/her grades.
~Sign up for "Remind" asap...this is an invaluable line of communication between us for the school year. This is not a personal cell number, but rather a number Remind assigned for our class...you will not be able to respond, but will keep up-to-date on the latest happenings in the class.
HOW TO JOIN? Send a text with the message @jags4th to number228-215-7010.
Let's make it a great week!
Mrs. Raggio
PS: Thank you to the person who slipped a Target Gift Card onto my desk last week!
I look forward to buying something to use in the classroom! No one would "fess up" to putting it there, but THANK YOU!!!!
Don't hesitate to contact me if you have questions or concerns. My e-mail is suzanne.raggio@dcsms.org, or you may call the office. If your child has a note for me, please direct him or her to give it to me at the beginning of the day so that I have time to respond. E-mail is the quickest way to reach me, and for a response. Phone calls will be returned within 24 hours, as I may not have a planning time in which to contact you during the day.
Items on OUR Wish List

Sidewalk Chalk
Games for indoor recess (Yatzee, Jenga, etc....)
Decks of playing cards for math (These can be used & don't have to have ALL cards!)
Please donate your used children's books to our classroom library! We want to flood the room with good reads! :-) Children's magazine back issues are welcome too!
Bags of small wrapped candy such as Smarties, Jolly Ranchers, Dum Dum suckers.
Gift Cards for classroom supplies and activities to any of the listed stores.
(Walmart, Target, Office Depot, Knowledge Tree, Sam's, Michael's)
Black Sharpies
snack-sized baggies
Small bagged individual snacks (Little Debbies, crackers, or chips)*For those who forget snacks or for a class treat. (We currently have 26 on roll.