Raggio`s Weekly News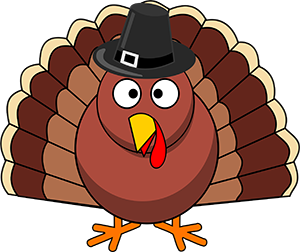 Tis the season to give thanks!
Mrs. Raggio's Website
Week Nov.28-Dec. 2

Help DCES help this school for orphans in Honduras by bringing in your change. Money can be given in the front foyer. All forms of money accepted.
UpComing Dates to Know:
Nov. 21-25th Thanksgiving Holiday Week
Nov. 28-Dec. 2nd-Santa's Workshop
(Info came home. We shop on Thursday.)
Dec. 5th DCES SPELLING BEE
Dec. 12-14 Case 21 TESTING
Dec. 15th Class Christmas Party 12:45-1:15
Dec. 16th-End of 2nd 9 Weeks
This Week in:
ELA: Students continue to explore elements of narrative text structure in a fiction story, including character, setting, plot, point of view, and conflict through myths. Students will evaluate and write about their writing. Each class is reading a chapter book in literature circles. Homeroom is reading Night of the Twisters. My switch class is reading Tales of a Fourth Grade Nothing.
Students will build on one another's thinking during class discussions.
VOCABULARY TEST-Wednesday, Nov. 30th Words that we have been studying and discussing are the following: inspire, rickety, jittery, launch, intimidate, circulate, offer, rejoice, neglect, mysterious, enraged, compromise. Students enjoy finding these words in their own reading! :-)
Writing: REVISING/EDITING/PUBLISHING
Students are choosing from their writings which piece to take to a published work to share on our Authors' Share Day on Dec. 2nd. We will be taking this piece through the writing process, adding transitional words, sensory details, effective openings, and endings. We'll put copies of the works into a class book. I can't wait to see how their narratives turn out!

SPELLING:

Students will test on Tuesday, Nov. 29th on the next 20 words on the list that was given. These are the following: few zero, world, uncle, wait, visit, cheer, jaw, paper, sharp, sink, twice, middle, paste, animal, chicken, banana, earth, fever, follow. They are familiar with these as we used these words for practice spelling bee's. I will begin giving a test (call-out) every week, so that we may sharpen our skills even more. The second week in Dec. will feature the next 20 words on the list (numbers 36-55). I am just giving everyone a "heads up" on this. Students LOVE spelling, and are eagar to show what they can do. Once we have finished this list, I will move into spelling rules.

CONGRATS ON WINNING OUR CLASS SPELLING BEE!
Levi G., Rachel T., and Ella H. (alternate)
C.J. B., Ivy L., and Victoria (alternate)
Grammar:

VERBS

**Students are responsible for showing evidence of their learning in all of their writing (example: Writing should reflect understanding of sentence structure, as in no fragments or run-on sentences.) In grading their essays, writings, paragraphs, etc...these things will be evaluated for grammar grades. Anything that is evaluated for grammar will have a rubric attached so that it is clear where points were given or deducted.
Social Studies: Election voc. matching quiz-Friday (2nd half of sheet)
Scholastic News will be used for SS.

WISH LIST:
scissors (Though we should have 25 pair, some are missing from our baskets.)
GLUE STICKS (RUNNNING LOW)
Copy paper (white or colored)
Candy (small wrapped)**No peanuts, please.
index cards-smaller size (We are running low.)

gently-used or new books for the library
gift cards for class treats or supplies (Sam's, Walmart, Kroger, Office Depot)
Clipboards