Newsletter
ELA Class Newsletter
Week of February 12th - 16th

Dear Parents & Guardians,
Hello and a B-I-G THANK YOU for your All for Books Donations!!! We received more than $120 in donations to purchase books for our class! Thank you again and I hope to purchase books that your children would like to read based on what is available for us at the fair.

The book fair is this Thursday, which is our library day. Students in my class can shop from 10:20 - 11:05. MRS. CRAWFORD'S CLASS will shop at the same time on Wednesday, Feb. 14th. Parents, you are more than welcome to come shop with your child! If you do not come to shop with them, please make sure to send money on your child's class' shopping day. I have no way of keeping track of your child's money if they bring it to school on the days prior to them shopping.
Don't forget the PTO World's Finest Chocolate Fundraiser ended two weeks ago. IF you still have chocolate, please send in your money for it as soon as possible.

Progress reports have gone home. They should have been returned by Monday, Feb. 12th. There are a few that have not returned their report. PLEASE SIGN AND RETURN THEM AS SOON AS POSSIBLE.
African-American history projects have been assigned and they are due this Thursday, February 15th. Students need to complete all assignments on the sheet including a presentation of either a quilt, mobile, pamphlet or mini-book. Everyone needs a timeline with their report also. There are examples on the back of the purple sheet sent home. Students also took notes on Friday on how to complete the written portion. This PROJECT COUNTS AS A WRITING AND SOCIAL STUDIES GRADE.
We will not have a Valentine's Day party. You may send in Valentine's cards if you like. We have 26 students in my class. Twelve are girls and fourteen are boys. Mrs. Crawford has 25. She has 13 boys and 12 girls.
Please see below for more information about our week!

Mrs. Flie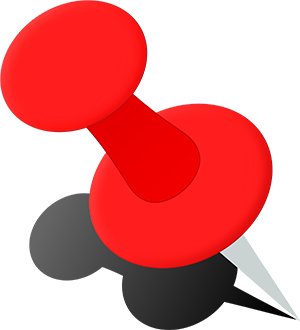 Friendly Reminders:
Scholastic Book Fair: Feb. 9th - 15th
Shopping Days:
Mrs. Crawford's class - Wednesday

Mrs. Flie's class - Thursday
MONDAY FEB. 19TH Student Holiday
***WEEKLY SKILLS AT A GLANCE:

Reading: Making Inferences in Fiction. Text: Amelia's Road

HOMEWORK - Comprehension Packet (For those that did not do well on the last week's homework)

Writing: Opinion Writing - Revising, editing, conferring and final drafts

Vocabulary: WEEK 17 & 18
HOMEWORK: none this week

Word list:

Spelling - Week 10 . Three options due for homework Friday. QUIZ FRIDAY

Grammar: Quotation Marks

Social Studies: African American History Month