Newsletter
ELA Class Newsletter
Week of November 13th - 17th

Dear Parents & Guardians,
Thanksgiving Break is next week! Students will have the entire week of November 20th - 24th off from school. When we return we will have a few short weeks left until Christmas break! This also means we are finishing class assignments and work for the nine weeks. Please be sure that your student is doing his or her best and is doing homework and assignments as given.

The Tom Turkey Disguise projects are due Tuesday, November 14th. Everyday it is late, students will loose points on the project. It counts as both a Writing and Science Grade (Camouflage). The written work needs to show a good effort, and it needs to be legible.
In December, we will take our first set of Case 21 Assessments. This will be a benchmark test to get an idea of how each student is progressing for the year. This year we are using the Case 21 test also as a grade in both in ELA and Math. Please let your child know we expect them to do their best.

The class Christmas party will be Thursday, December 14th. Our time for our party will be 12:45 - 1:15. Parents and guardians are invited. Please remember no siblings please. If you have any questions, you may contact our room parent, Mrs. Hood, through her Remind account or me.

Thank you parents for all you do and have a blessed week!
Mrs. Flie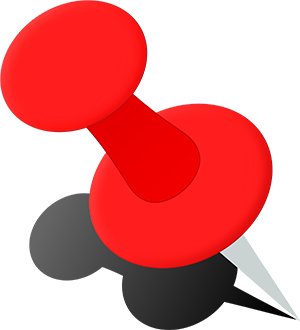 Friendly Reminders:
Tom the Turkey Thanksgiving Disguise Project due - Tuesday, Nov. 14th

Thanksgiving Holiday week - Nov. 20th - 24th
Case 21 Assessments Dec. 4th - 8th
Christmas Party, Thursday, Dec. 14th
Christmas Break begins Mon. Dec. 18th
***WEEKLY SKILLS AT A GLANCE:

Reading: Continue Unit 4 - Analyzing Narrative Text Structure - "Story Elements". This week's text: "Co-chin and The Spirits" - A Native American Myth

Writing: Continue Unit 3: Personal Narrative. Finishing drafts

Vocabulary: WEEK 11 & 12 - QUIZ TUESDAY, NOV. 14th
HOMEWORK: Students need to find words that they are not familiar with in their reading time at home and complete the graphic organizer. This will be a different one. It will be due Friday, Nov. 17th.

Word list: INSPIRE, RICKETY, JITTERY, LAUNCH, INTIMIDATE, CIRCULATE, OFFER, REJOICE, NEGLECT, MYSTERIOUS, ENRAGED, & COMPROMISE

Spelling - Spelling Test this Friday WEEK 7 WORDS. SPELLING HOMEWORK IS DUE THEN ALSO

Grammar: Parts of Speech and Sentences

Social Studies: Native American Tribes of MS - Finish Chickasaw & Choctaw this week.