Weekly News
---
*January 8-January 12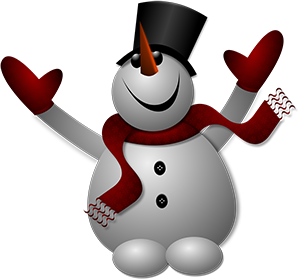 ~~~~~~~~~~~~~~~~~~~~~~~~~~~~~~~~~~~~~~~~~~~~~~~~~~~~~~~~~~~~~~~~~~~~~~~~~~~~~~~~~~~~~~~~~
**ELA Homework resumes this week! Green folders coming home today. Assignment is to be completed and signed by Thursday. Thanks!!
**Class Picutures-Jan. 11
...
Report Cards came home last Thursday. Please sign and return by Tuesday, Jan. 9. Once I have received it, I will marked it and return back to you.

Martin Luther King. Jr. Holiday....Monday, January 15
Candy Fundraiser Kickoff...January 17
```````````````````````````````````````````````````
---
Monday...none

Tuesday...Inferencing Quiz

Wednesday...Compare/Contrast Writing Prompt

Thursday...none

Friday...none

---
This week, we are studying…
Reading...
Read Alouds:
Richard Wright and the Library Card

Uncle Jed's Barbershop
Comprehension Focus:
*Making Inferences
*hear and discuss parts of a fiction chapter book
*using questioning to think about the story
(using clarifying questions and statements)
*building awareness of making inferences as they hear the story
Social Development Focus:
*anallyze the effect of their behavior on others and on the group work

*develop the skill of confirming that they undertand another person's thinking by repeating back what they heard
(Materials Needed: Reading Journals, Response Folders, Question Cards)

---
Writing...
Writing Focus:
*Compare/Contrast

Social Development Focus:
*Building a writing community
(Materials needed: Journal, thesaurus, dictionary, graphic organizers)
---
Vocabulary....
optician, spines, Dickens, Tolstoy, Stephen Crane, barbershop, clippers, lathered, unconscious

---
Grammar...
*Mountain Language (spiral review)

Week 13

---
***All objectives and test dates are subject to change.