Weekly News
February 18 - 22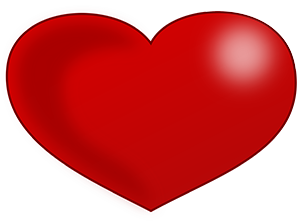 Important Reminders/Look Ahead:
* Thank you all for my Valentine's Day treats! You all made me feel very loved and I appreciate all of you!!

* Unit 8 test will be February 21.
* email is the best way to communicate with me: mary.williams@dcsms.org
* Please make sure you are checking your child's communicator folder DAILY! All important information and/or notes will be in the folder.

****HOMEWORK WILL BE GIVEN THIS SEMESTER.****
In order to start preparing for state tests, I will be giving more homework this semester. Homework should not take more than 15-20 minutes and will be on an as needed basis.
Be sure to check your child's homework journal daily, it is their responsibility to write down assignments & reminders.
---
Weekly Tests:

Monday:

Tuesday:

Wednesday:

Thursday: Unit 8 Test

Friday:

**all tests are subject to change**
---
MATH:

Unit 8 - Multiplying Fractions/Dividing Fractions

-We will review for the test Tuesday and Wednesday (review will be sent home)

- word problems - multiplication and division of fractions

- line plots - graphing data on a line plot
- dividing unit fractions by whole numbers (with and without models)
- dividing whole numbers by unit fractions (with and without models)
**Students have log in information to the website, edulastic.com. Assignments will be given Monday and will be due on Friday. This website is a great tool to help prepare for the state test. It is also a great way to continue spiraling skills we discussed and learned during the first semester.

*** FYI: Students have been informed that they are allowed to take their math book home any night they choose for extra practice. It is their responsibility to make sure the book comes back each day. They are also allowed to take their math binder home nightly. We take notes as a class and this could also serve as a great review!

** Extra practice (if needed): MobyMax (website), math book, khanacademy.com, classworks.com, and edulastic.com
** Practice basic multiplication & division facts at home. Math concepts build on each other, so having a good foundation of basic multiplication facts helps TREMENDOUSLY!!!

* Multiplication practice will be given as homework on an as needed basis.
---