LaGroue`s News
LaGroue's News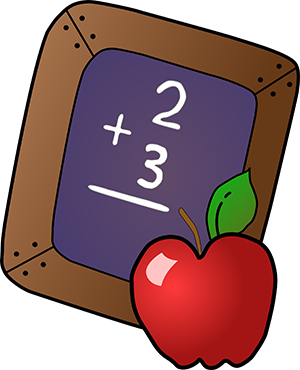 August 14-18, 2017
Well we survived the first week of school!
We have many things happening this week:
Supply fee = $11.00
PTO Membership Fee = $5.00 You don't have to get super involved. Just show your support by joining. The PTO does awesome things for our school, students, and teachers.
Lunch Money: Please make sure your child has money in their accounts.
Don't forget to sign up for Classdojo. It is an excellent way to stay informed and communicate with me.
My email address is kelly.lagroue@dcsdms.com
phone (School Number and ext. ) 662-349-6234 ext.#326
Objectives for the Week:
Math: Chapter 1: Numbers, Place Value, Ordering and Comparing Numbers
I have signed the students up to MYMATH. I will be sending their log on cards on Monday. This gives them access to the book at home. (Nice to have in case they forget their books.)
*****Parents if you ever need any tutorials, they have them on the MYMATH site. Also you can go to our school's website. On the left, scroll down until you see parent resources. Click on district math corner. Next, click on the elementary math page. Now, click on parent resources. Finally, scroll down until you see fourth grade math. There you will find chapters and videos. We are on chapter 1.*****
*****We will give week multiplication fluency quizzes. Be Prepared!****
Science: This week we will be getting ready for the Astrological Event on Monday, August 21, 2017. We are going to learn as much as we can about the Solar Eclipse. We have not been able to purchase viewing glasses for our class; however, we are going to make our own viewers out of pringles cans. I will be send instructions to you on Monday. It is going to be "So"lar exciting.
They are due on Friday to make sure we have them for viewing on Monday.
We will be giving daily activity grades as needed. Tests will be announced.
Have a great week!
Remember to hug your child and tell them you love them every day.
Sincerely,
Mrs. LaGroue